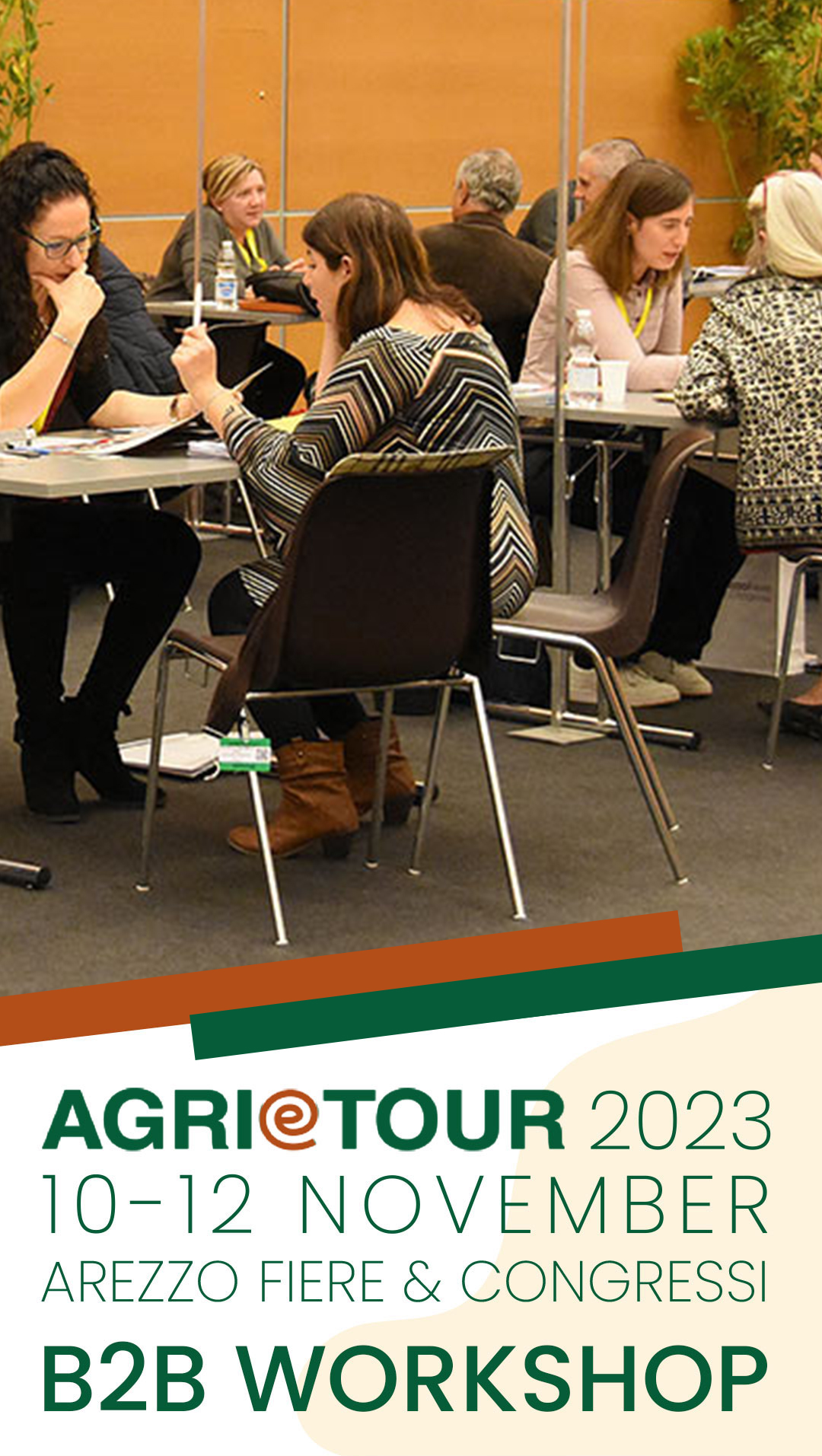 AGRIeTOUR is the benchmark appointment in Italy dedicated to innovation in rural tourism.
AGRIeTOUR will provide you the opportunity to have B2B appointments with owners and managers of the most skilled, yet the most genuine farmhouses all over Italy.
Thanks to AGRIeTOUR you can increase your knowledge and your offer of travels with stay in agritourisms in Italy, connecting with the roots of our country's tradition and rural hospitality.


2 days of one-to-one meetings (10 and 11 November) with Italian farmhouses. The meetings are scheduled in a personalized agenda, created according to expressed and received Likes.

Tours and itineraries to experience the rural hospitality and interact with the territorial context.

Discover the excellence of rural hospitality and find out new Territories and Regions of Italy.

Updates and insights, professional contents and technical tools about innovation in countryside life & business.